The goal of this
project was to find an opportunity within a market and develop a product and brand that addressed this need.
I wanted to investigate the topic of baking or really why people bake and what you get out of baking, aside from making a cake or a batch of cookies. What I found was that baking was actually really therapeutic and can help people with anxiety and depression.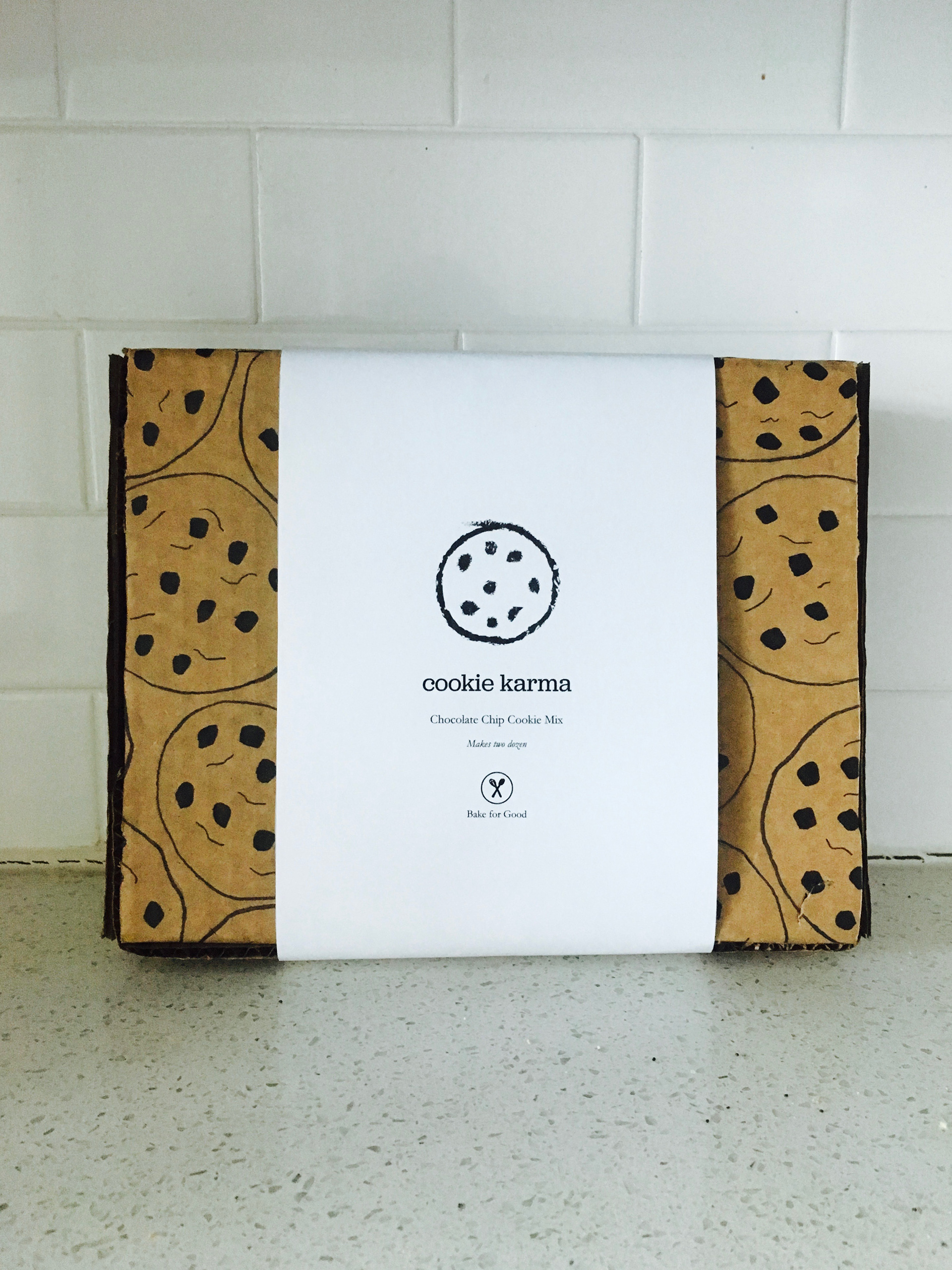 Discover
 / Plan / Build / Final
"Baking for others can increase a feeling of wellbeing, contribute to stress relief and make you feel like you've done something good for the world, which perhaps increases your meaning in life and connection with other people"
-Julie R. Thomson from Huffpost
I started out by researching baking to uncover potential opportunities within the baking market. What I found was that baking was extremely therapeutic. The act of baking reduced anxiety and depression. Baking is a great way to be creative and share something you have created with the people you care about. Baking can also be a very relaxing process and is a great way to focus our minds on small achievable goals.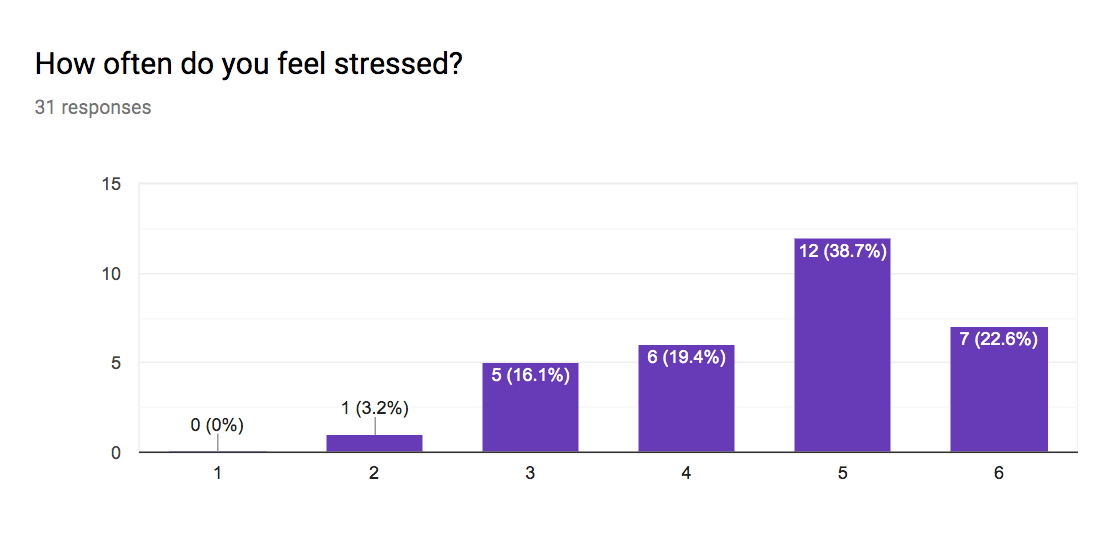 Life is stressful, sometimes. It turns out people nowadays are more stressed than ever. This is certainly true for people in college. In a survey conducted at Georgia Tech, over 60% of students felt stressed most of the time (Fig. 1). So, how do we find a positive way to deal with stress? 
Taking up a new hobby, especially a creative hobby can help reduce stress because it is a form of expression. Creative expression has the ability to nourish the mind and soul. Expressing yourself creatively is exciting, intriguing, and fulfilling. It allows us to reveal what we are feeling or to focus our energy in a new positive way.
I knew my audience would be people who were dealing with anxiety and depression, but at what stage of life would these people be in? Who would be my target audience? 
I looked at trends that were associated with baking. I found that baking was a social sport in a way, it is about sharing with someone what you have created. There were several niche groups of people who enjoyed baking, for example there is a whole movement of men who like to make artisan bread. I ultimately decided to focus on college students that had some experience baking.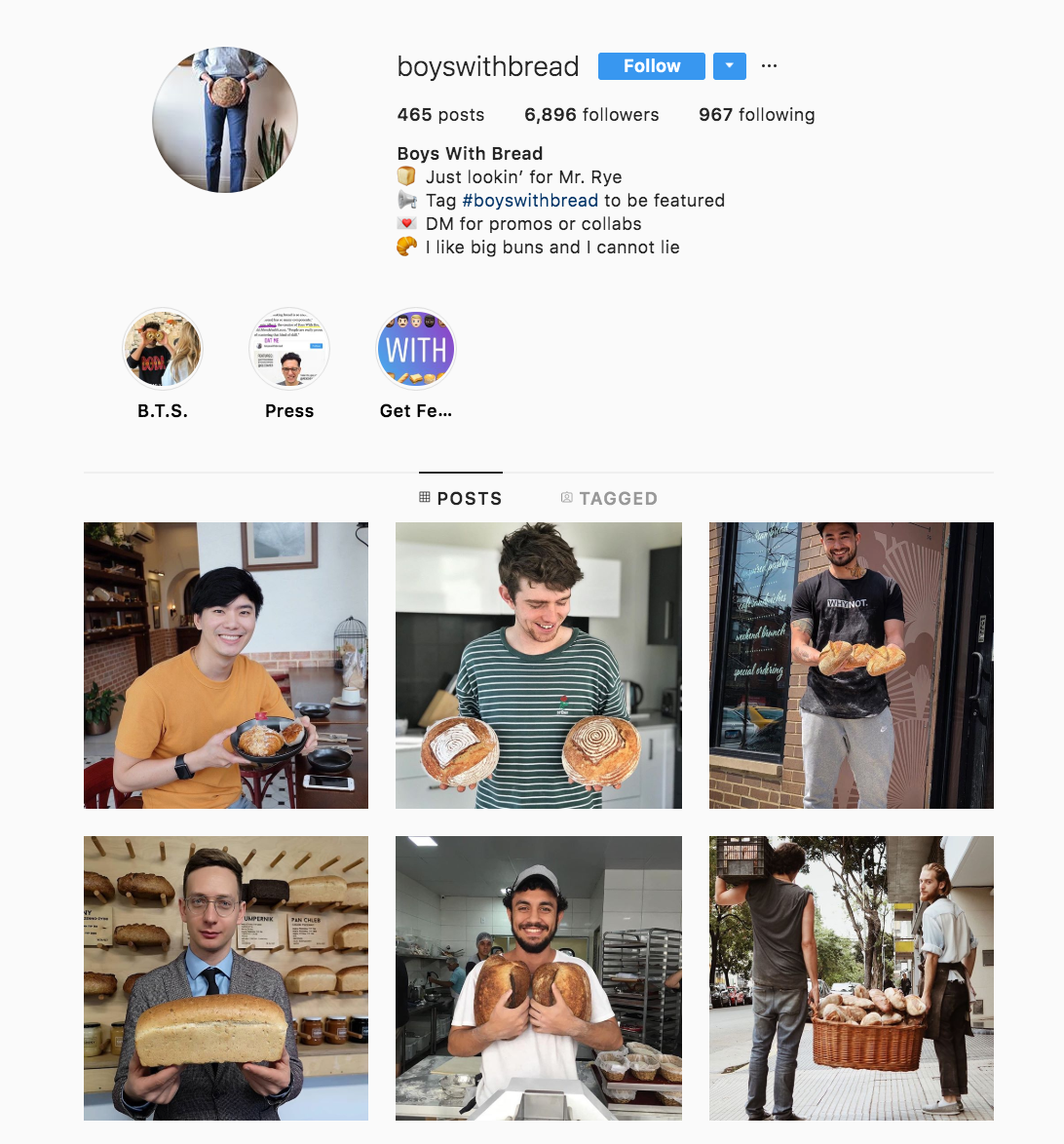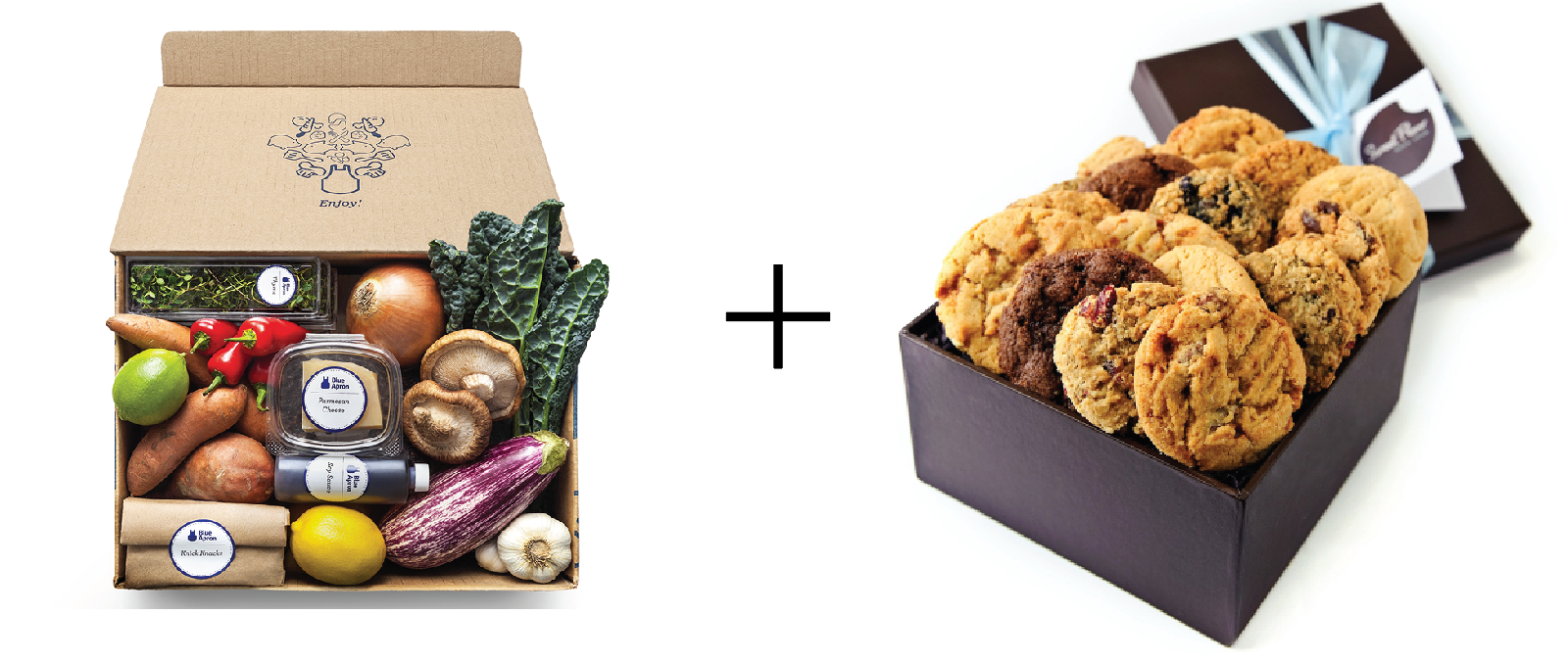 The concept I developed focused on the process of baking and the act of giving your bakes away. I wanted to create a product that allowed the user to bake something and then share it with someone they know. 
A metaphor for this would be a meal kit for baking. I decided that it would be best for the user to put all the ingredients together themselves, due to the therapeutic benefits of going through the process of baking something from scratch. 
Discover /
Plan
 / Build / Final
I decided to use Garamond for the body copy because the type was easy to read. I wanted to go with a serif style typeface because I wanted the user to take time to read the recipes and the message of the product. I landed on Jubilat for the headers because it seemed serious, but still somewhat playful.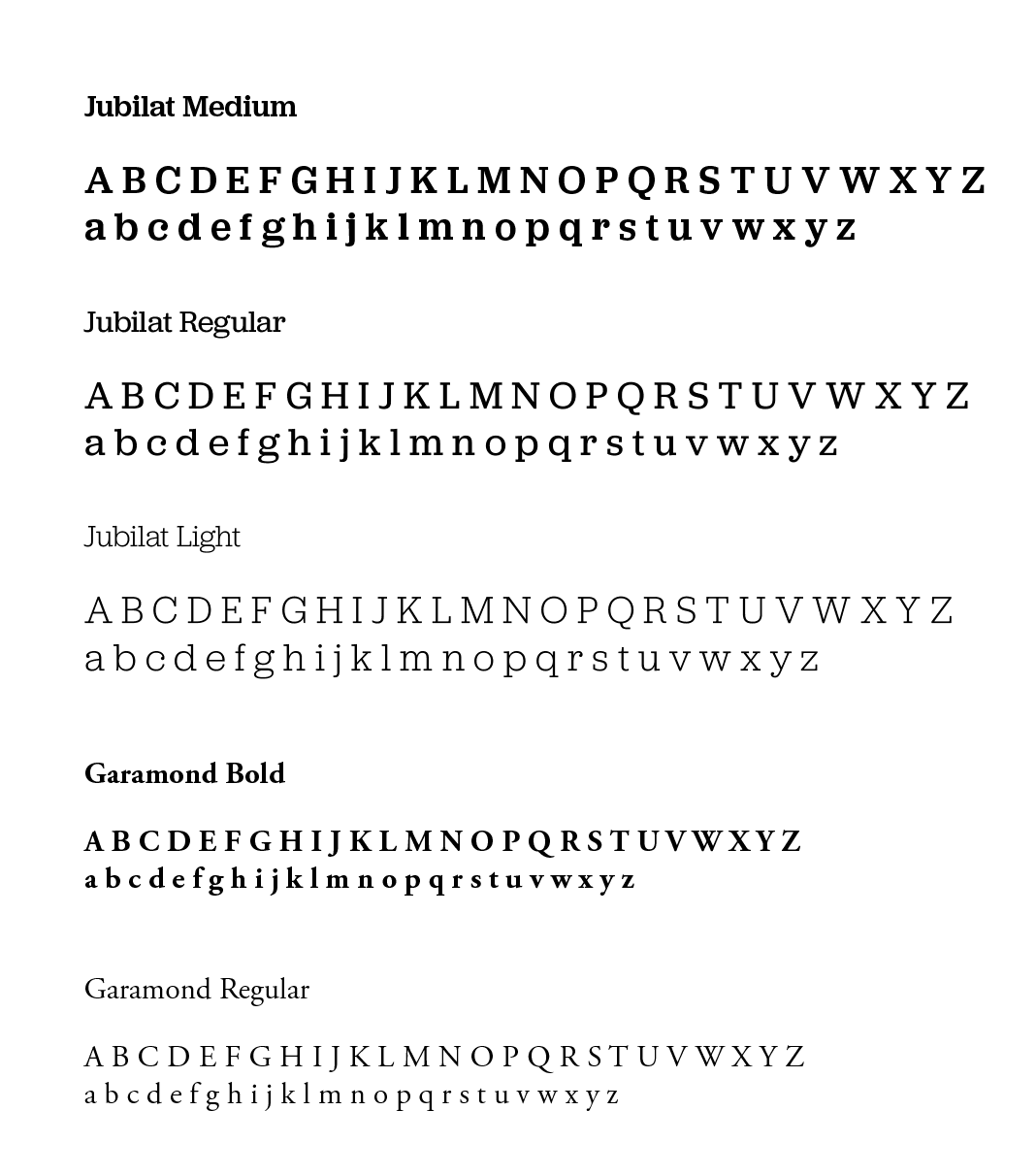 Instead of photos, I wanted to create vector graphics and illustrations for the graphical elements of this product. I wanted the end result of the baking process to be up for interpretation. I ended up using a fairly simple color palette. The use of color is very minimal. I wanted to use a muted color palette that would be soothing and relaxing.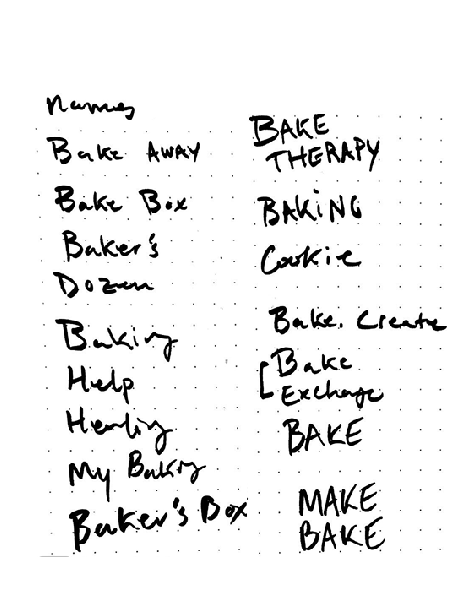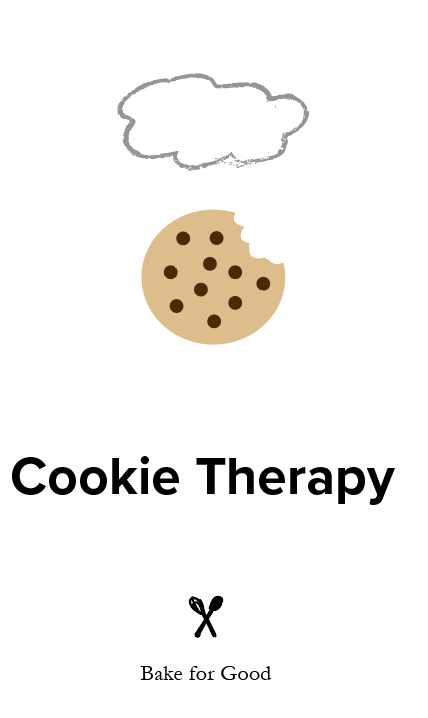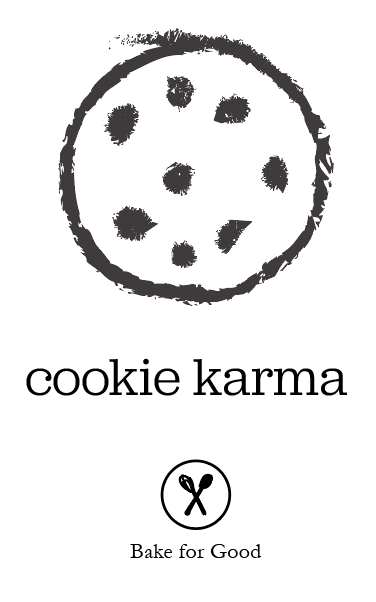 I wanted the name to represent the concept behind the product. I went through a few iterations of names. Eventually, I came up with the name Cookie Karma, because I felt like it reflected what the product was about. I named the parent company Bake for Good to reflect the nature of the company itself. 
​​​​​​​
Discover / Plan /
B

uild
/ Final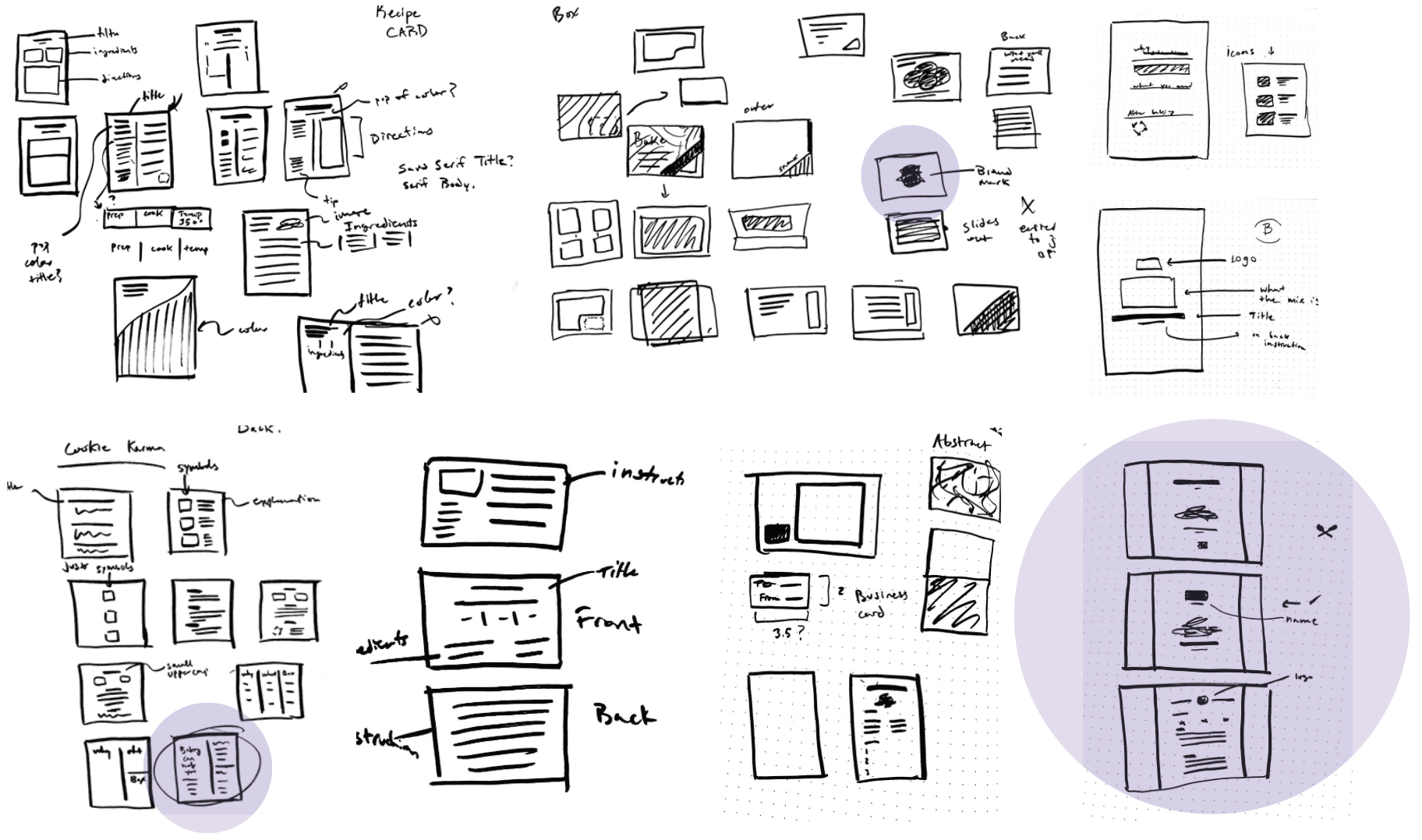 Pictured above are some of the ideas I had for this project. The circled ones are the ideas that I eventually went with. My user is someone who does not have much experience baking, so I wanted the graphical layout to be as easy as possible to read.
In this round I focused on understanding the right scale and material needed for the box that the ingredients would be in.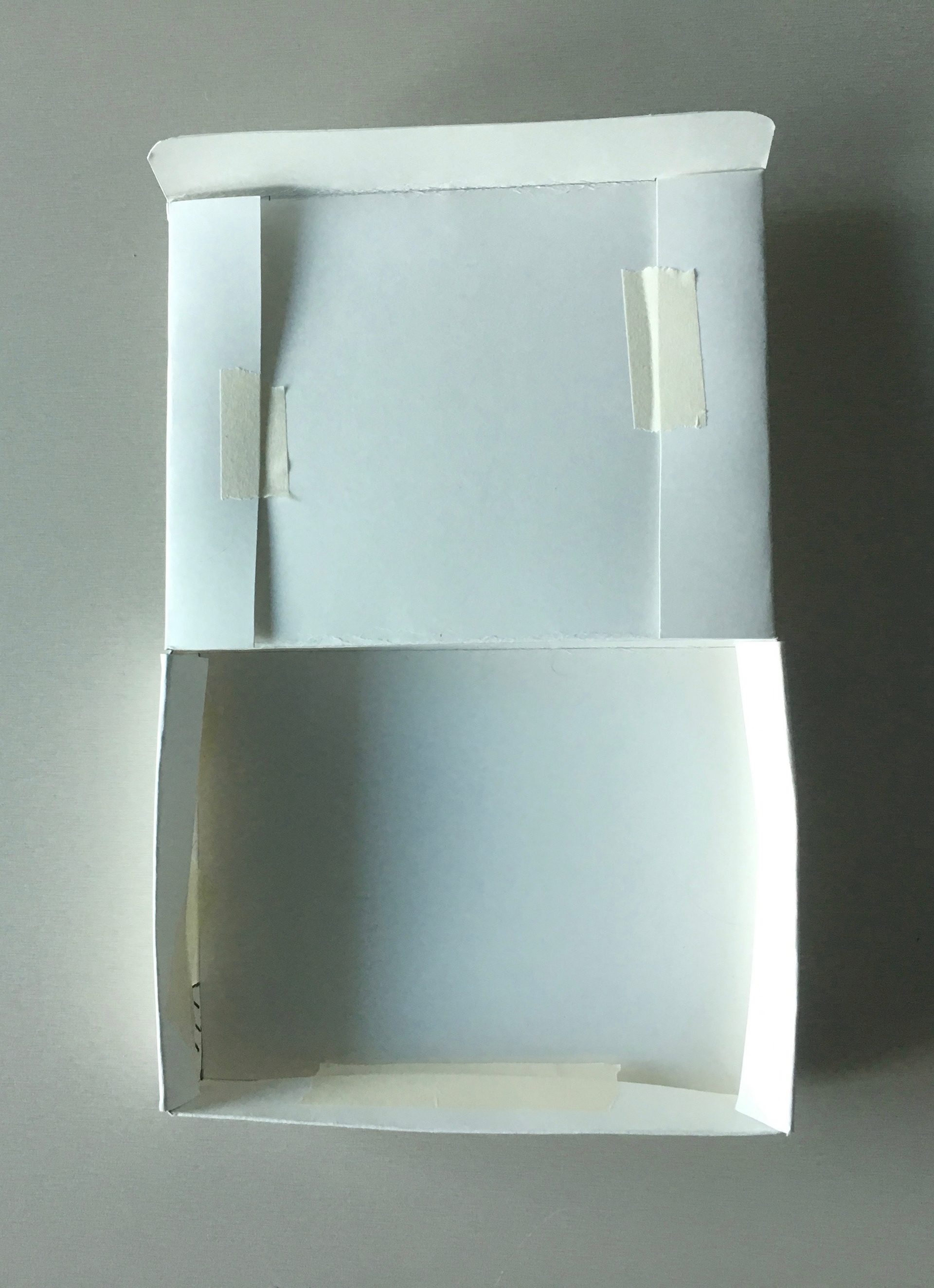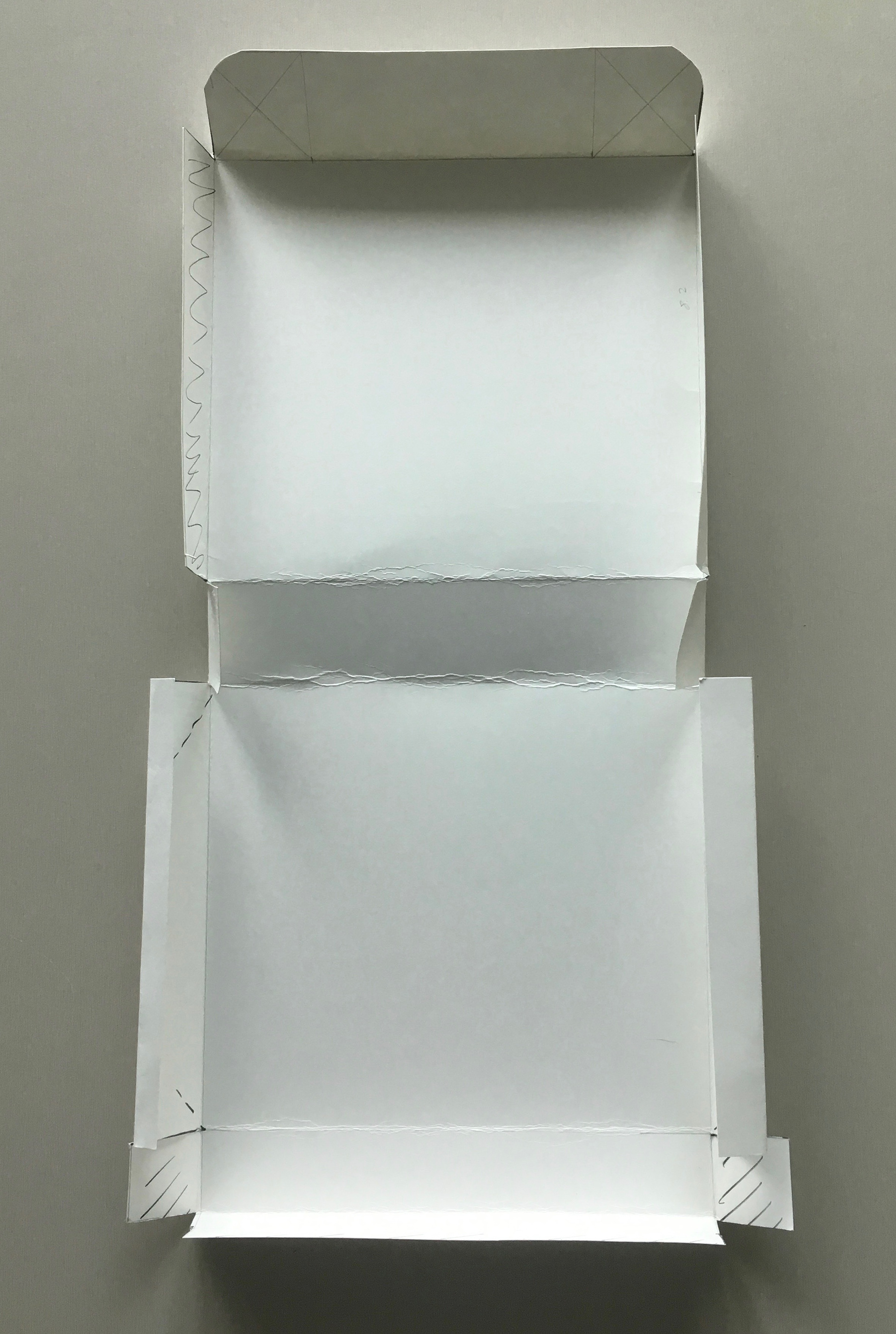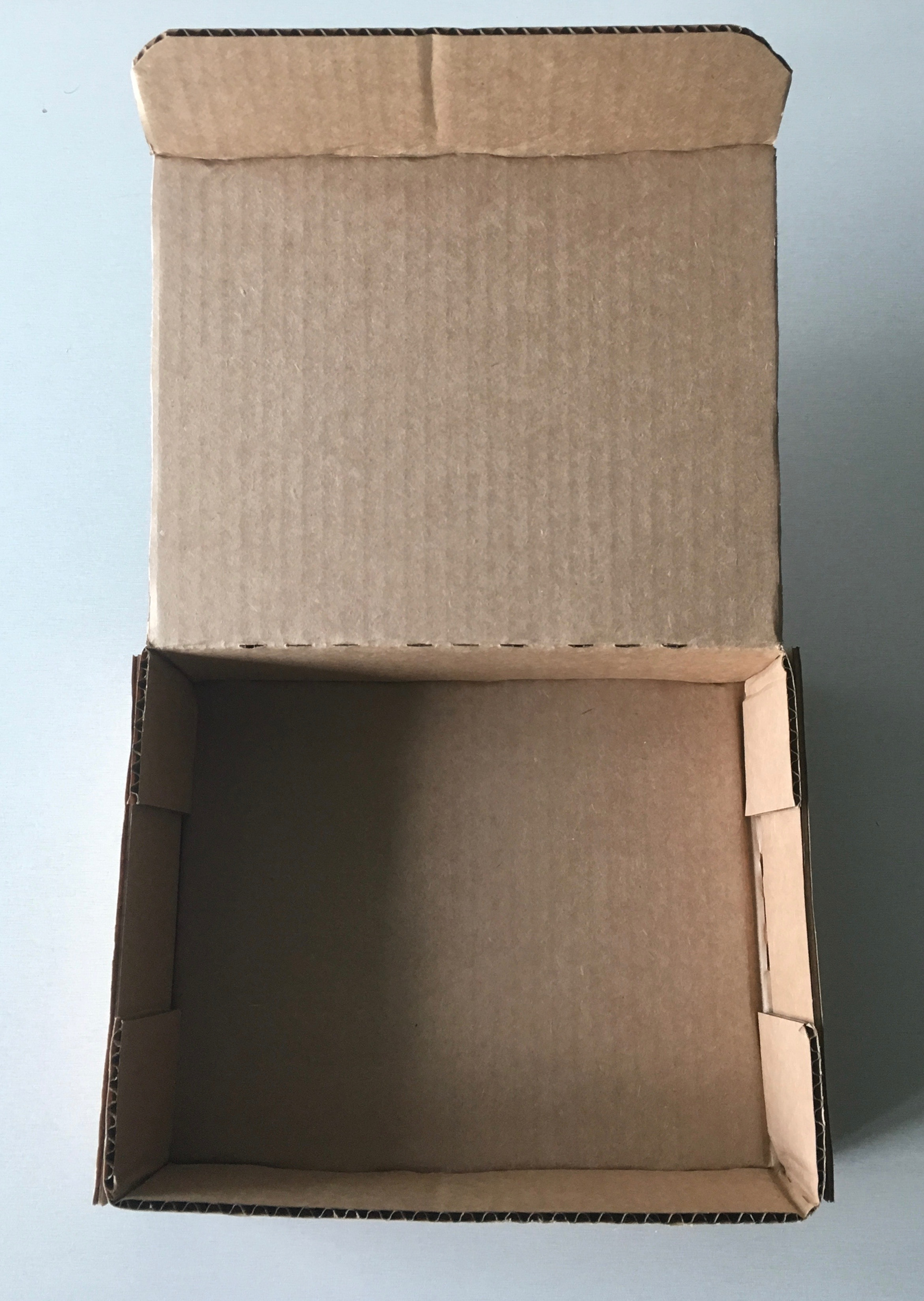 I tested out what the product would look like with the wrap. I learned that I needed to make the text on the wrap larger, so it would be easier to read and so that it would stand out more. I also developed some sample graphics.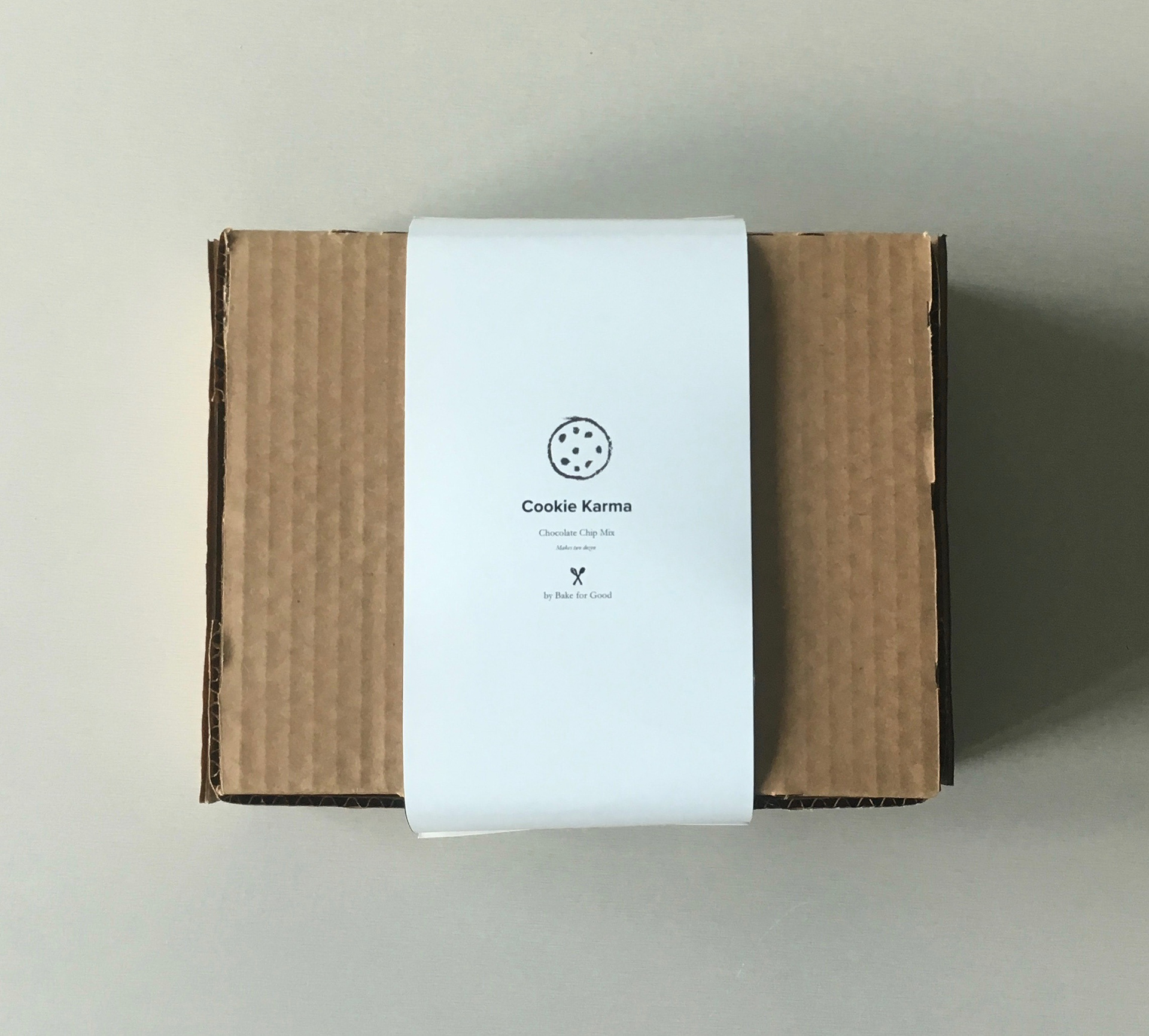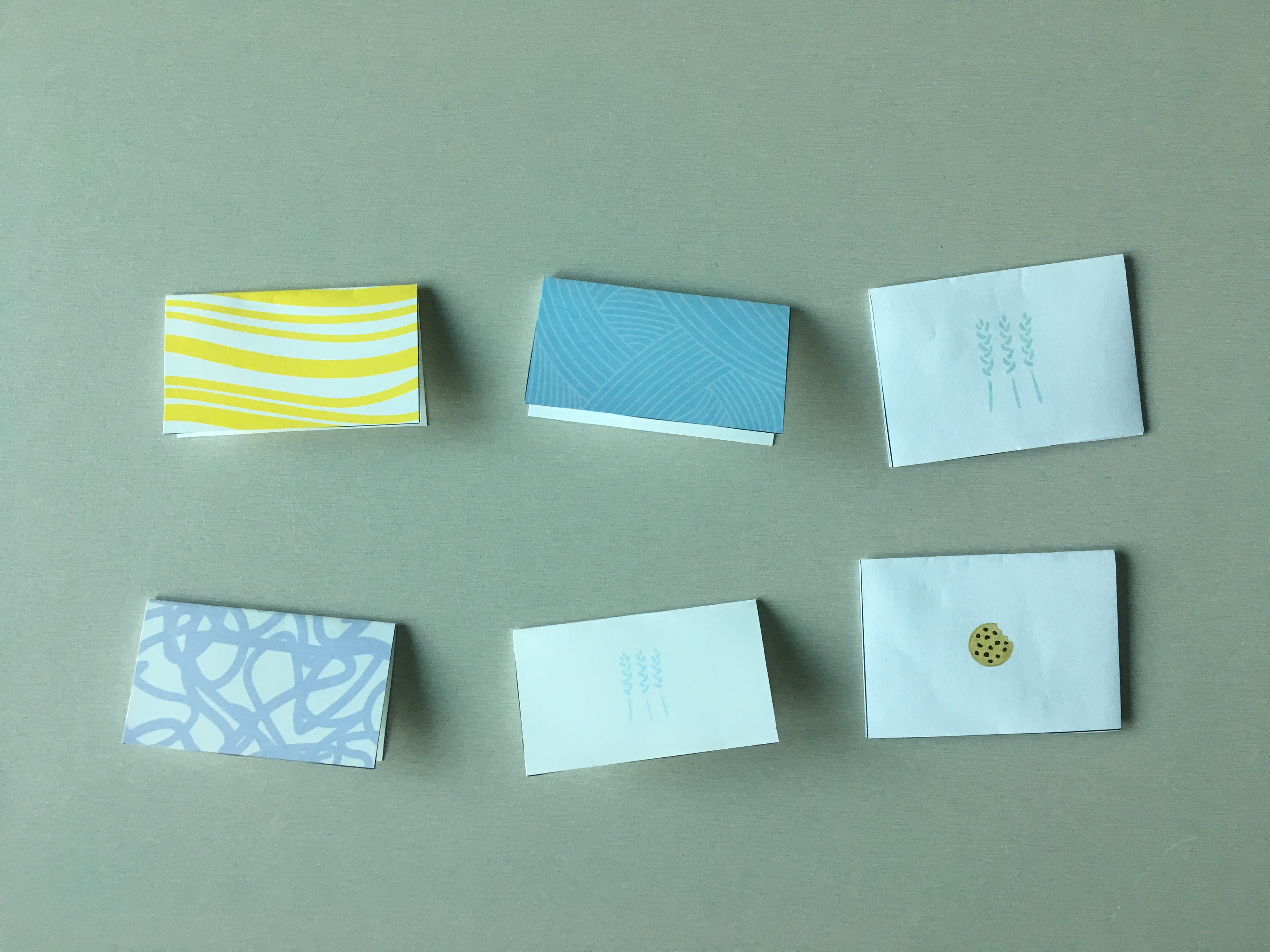 In this round, I experimented with putting a pattern on the box. I liked the idea of putting a pattern on the box, however I felt like this read too much like a hair product instead of a baking product.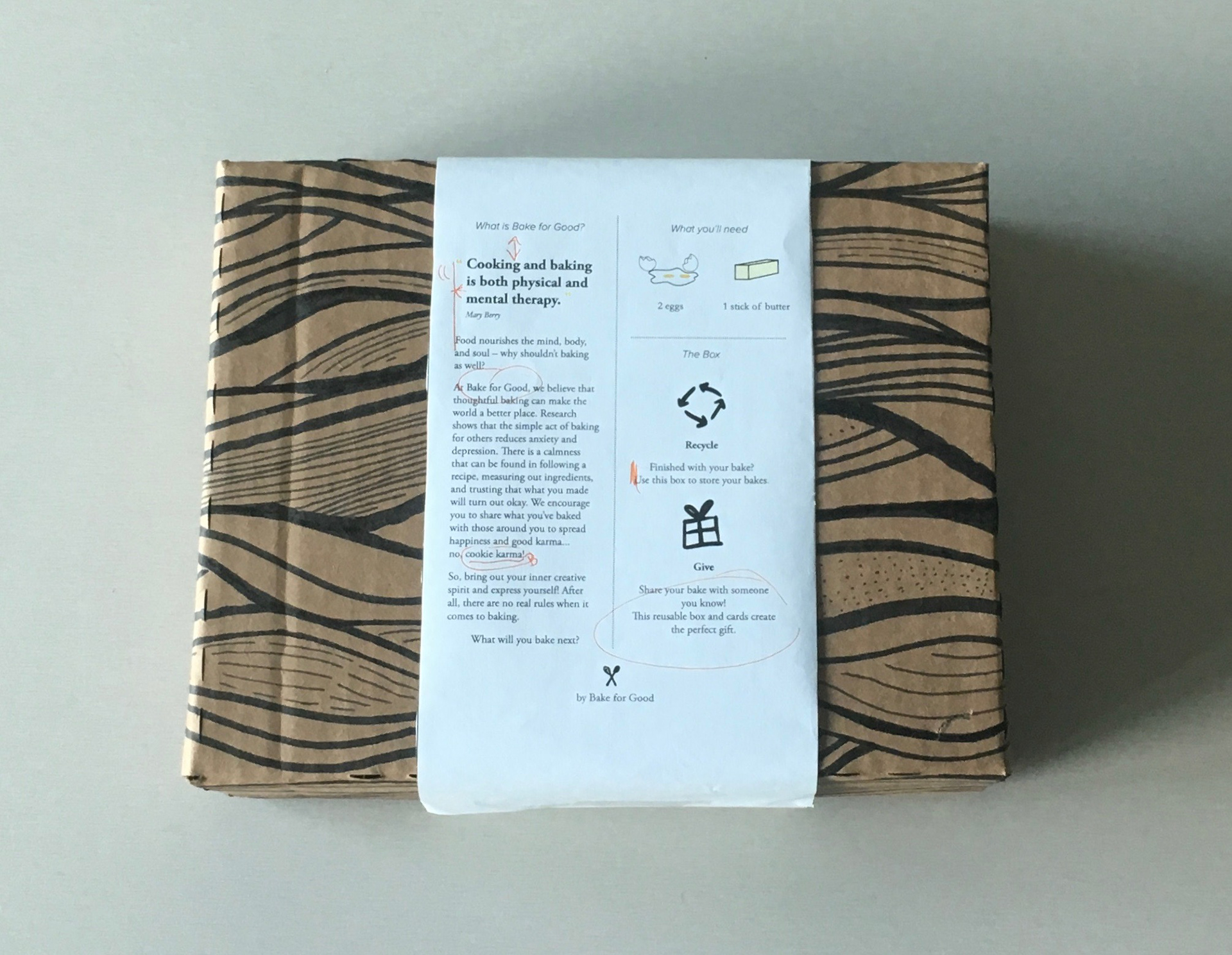 Discover / Plan / Build /
Final
Spread good karma with Cookie Karma!  Cookie Karma is an easy way for new bakers to reap the benefits of baking and giving. The box contains all the dry ingredients a user may need, as well as a recipe and note card. The idea is that the user bakes and then reuses the box to share what they have made with others.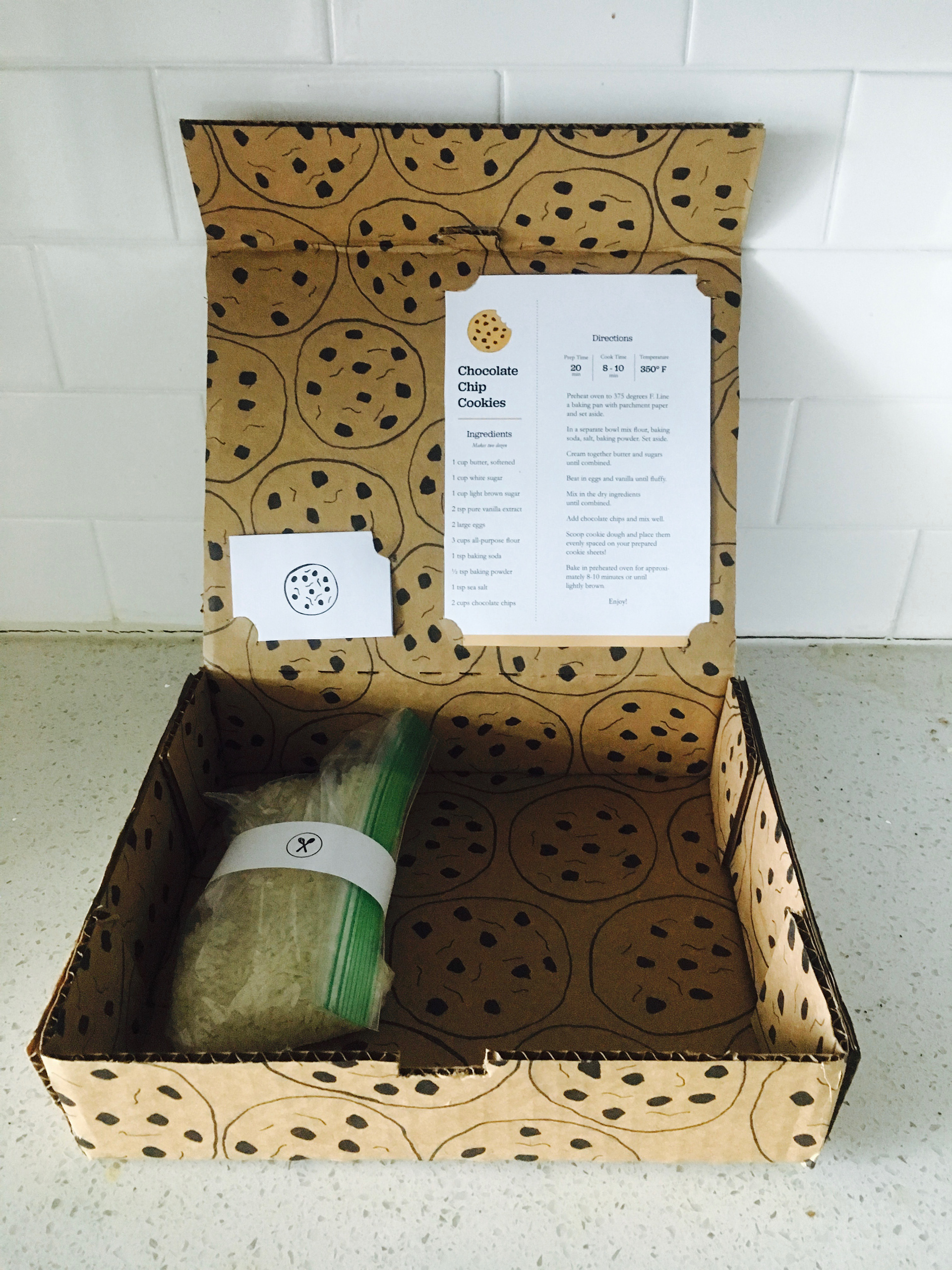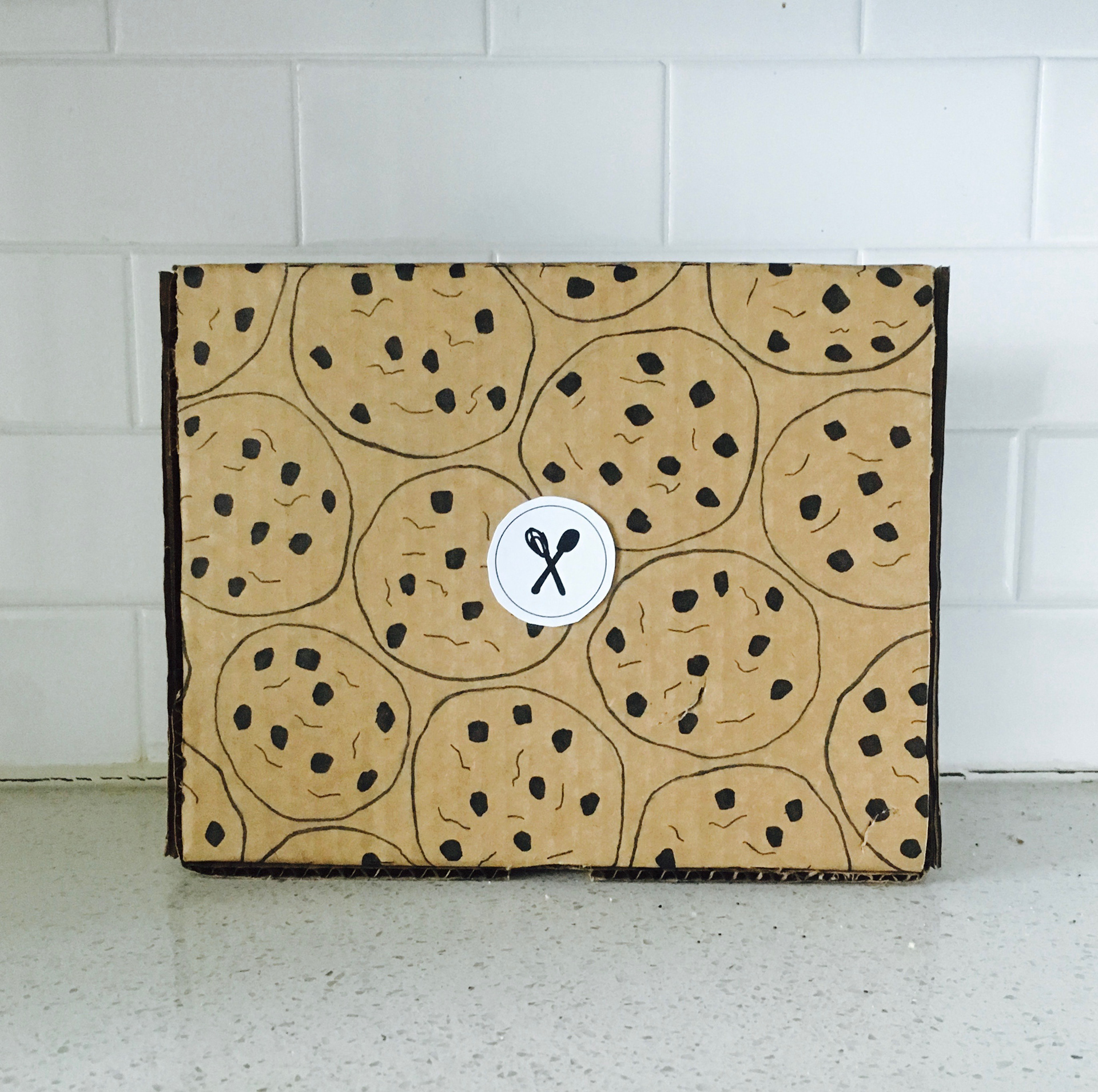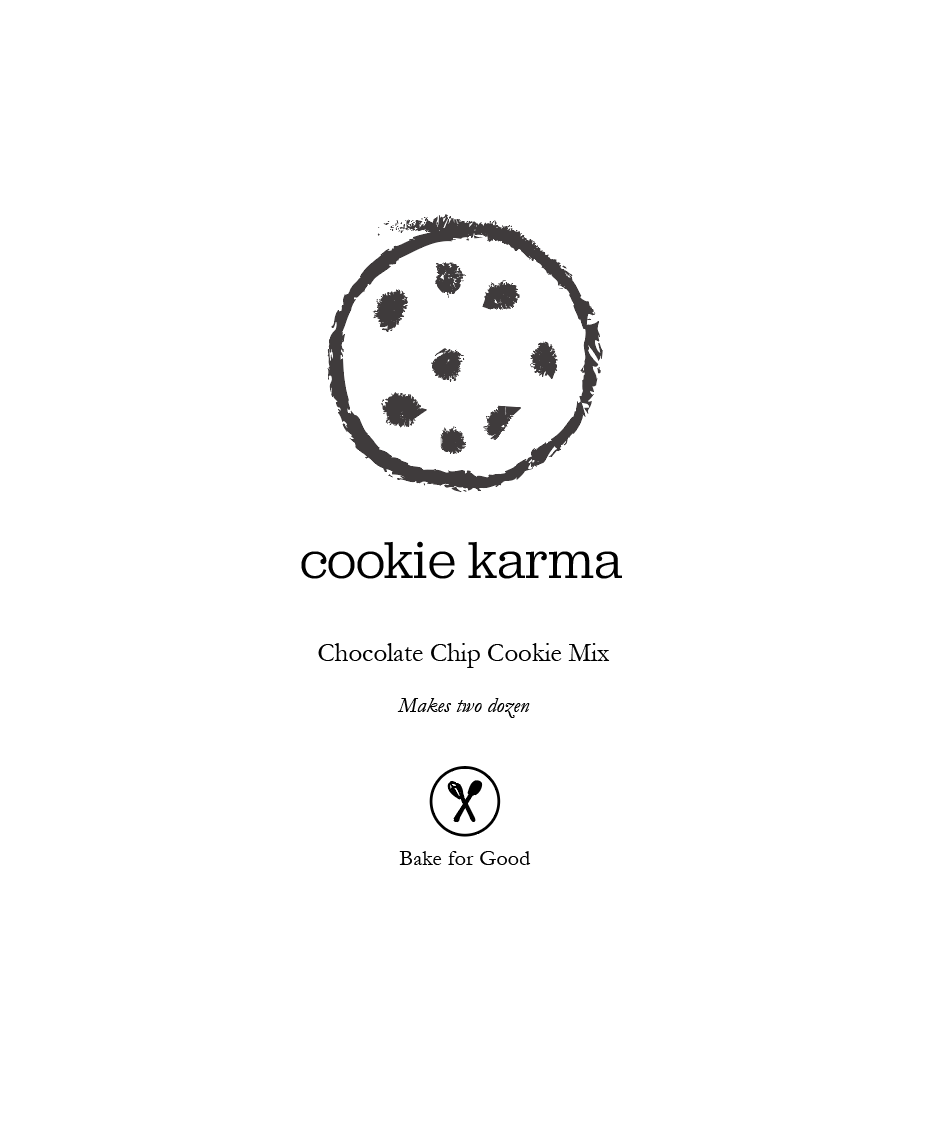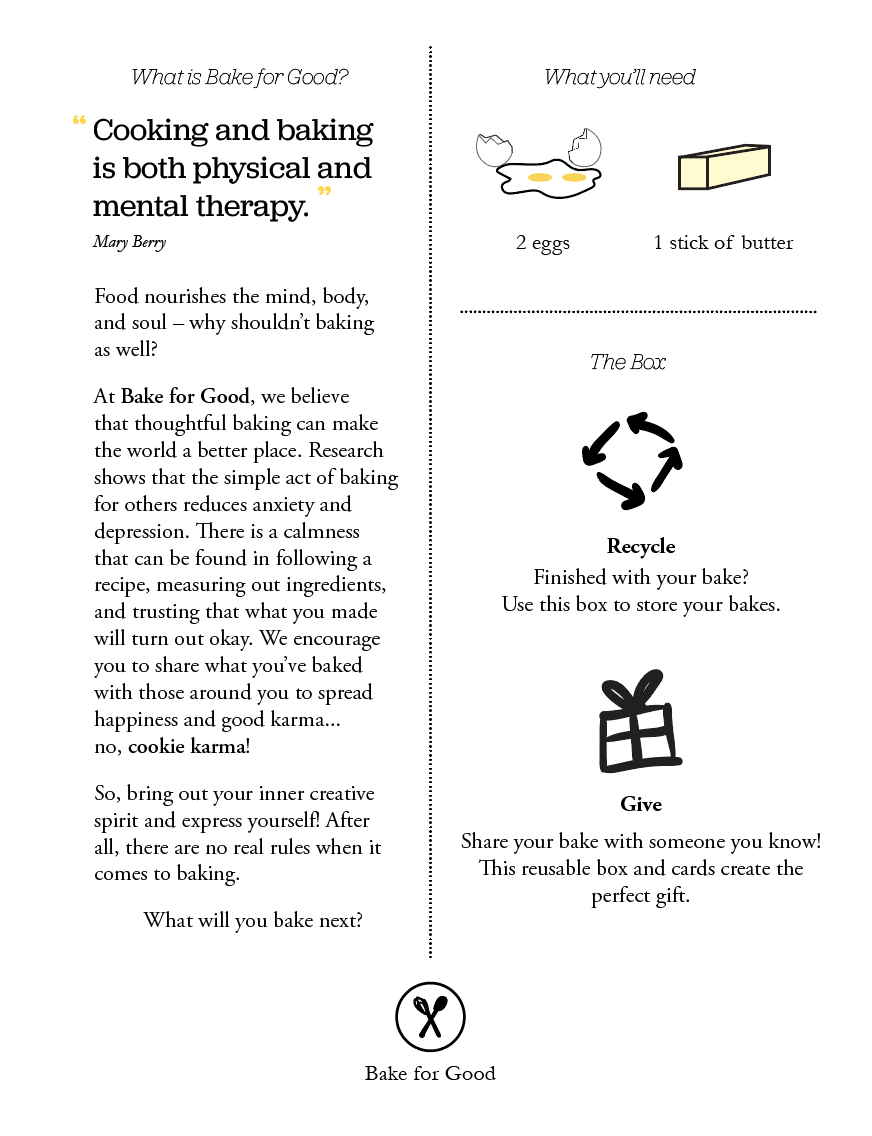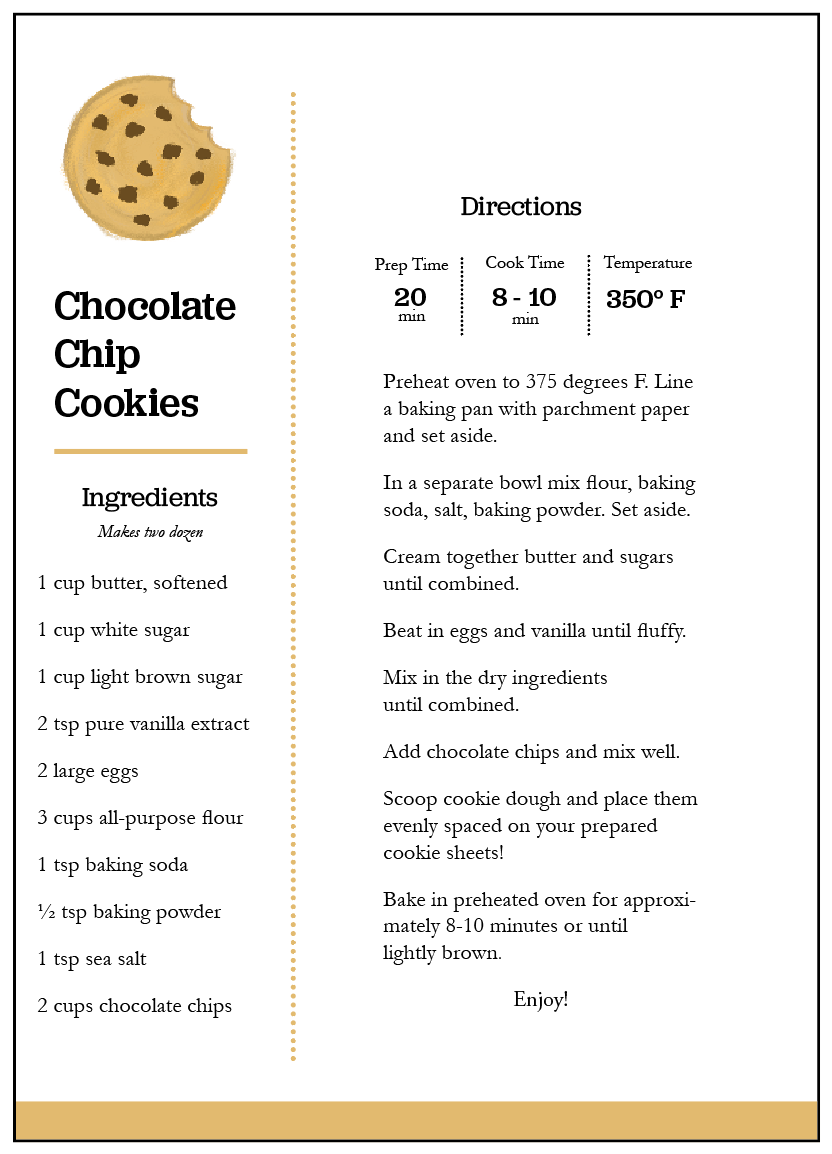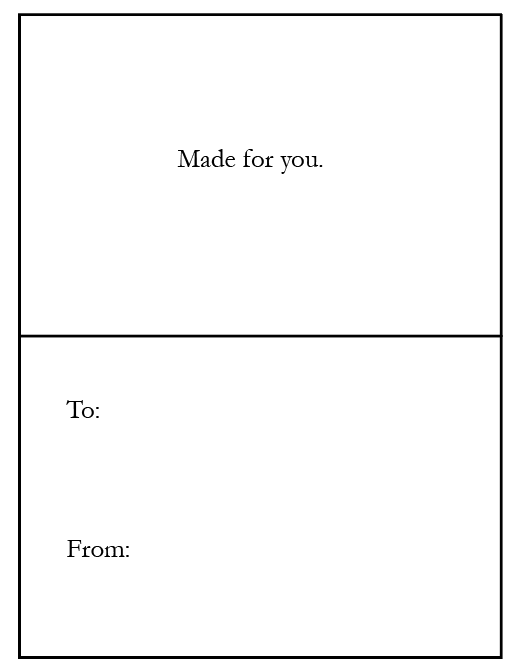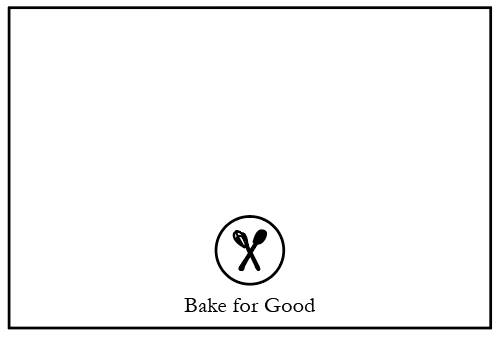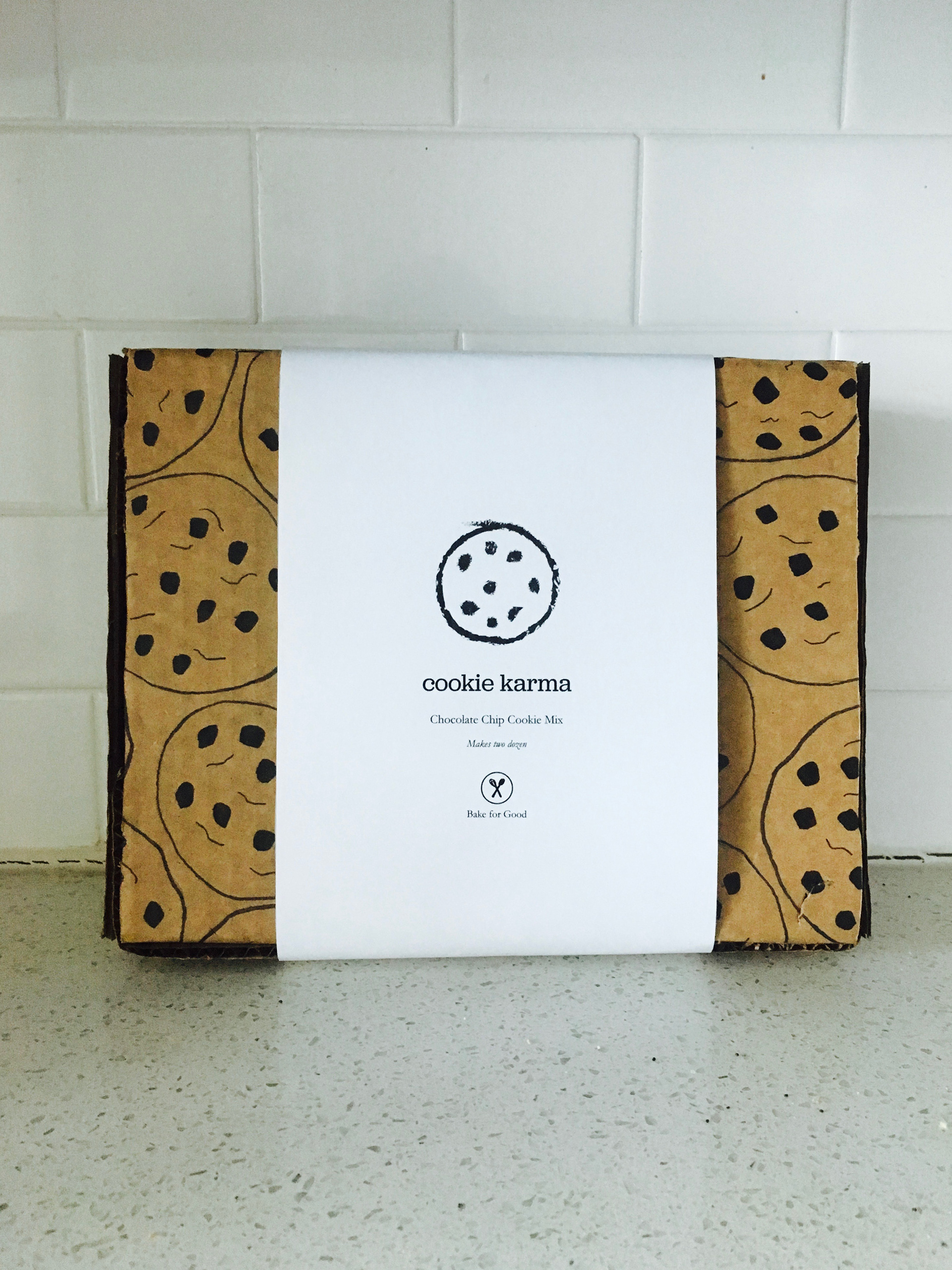 Overall, I was happy with my concept and final product. I think the next stages of this product would be to continue to work and refine the graphics as well as expand the product offerings for the brand. 
Here are links to sources mentioned above!